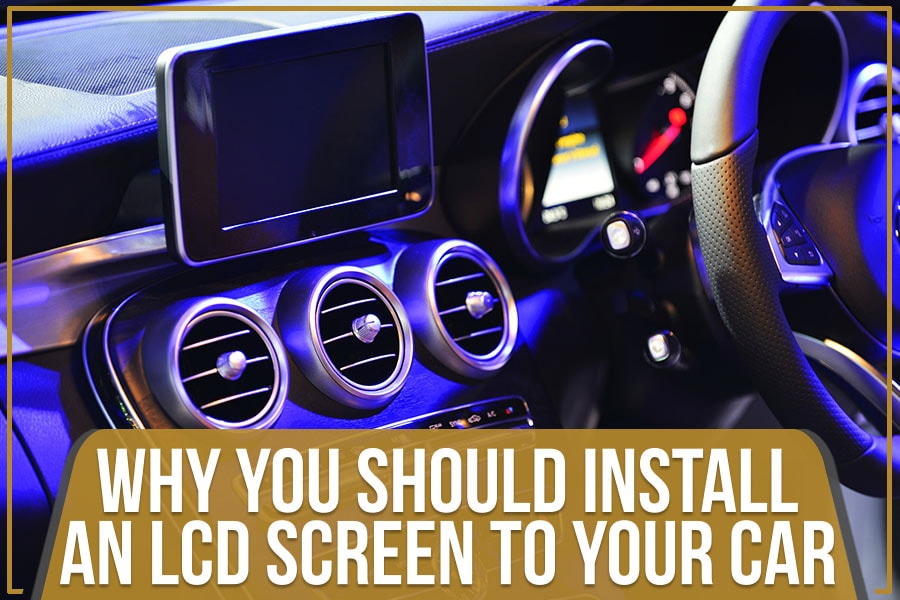 Are you one of those people who's still driving around an old, outdated car? Are you hesitant to install new technologies in your car for fear that they might not be compatible or void your warranty? Well, we have great news for you! Installing an LCD screen in your car is a breeze, and it's a great way to add some new life to your vehicle. Plus, LCD screens are an excellent way to upgrade your ride to modern standards. Here are some reasons why an LCD monitor might be just the investment you need for your four-wheeler.
1)
Quality In-Car Entertainment Option -

LCD panels include infotainment options that are compatible with your tech devices. An LCD panel integrates music, videos, and other content from your smartphone or tablet onto the screen. This way, you can enjoy your favorite media without ever having to take your eyes off the road.

If you have kids, you know how challenging it is to keep them entertained on long car rides. An LCD screen can help with that! You can use the panel to play kid-friendly movies or video games to keep your little ones occupied during extended trips.
2)
Improved GPS Navigation -

Many LCD screens on the market come equipped with built-in GPS navigation. This is a fantastic feature if you frequently find yourself driving in unfamiliar territory. With GPS navigation, you can avoid getting lost and arrive at your destination without hassle.
3)
Increased Safety on the Road -

You can also use LCD screens to display your car's rearview camera. This excellent safety feature can help you avoid accidents while backing up or in parallel parking. The large screen size of an LCD panel also makes it easier to see what's behind you so that you can avoid any potential hazards on the road.
4)
Adds Significant Value to Your Ride -

If you intend to sell your vehicle in the future, an LCD screen can be appealing to potential customers. Many car buyers prefer vehicles equipped with this feature, so you'll fetch a higher asking price if your car has one installed.

Installing an LCD screen is an excellent way to modernize your ride and make it more enjoyable to drive. The screen adds extra excitement to your monotonous daily commute as the traffic jams become less endearing.

Are you looking for an LCD screen in your vehicle but don't know where to start? We can help. Bill Holt Chevrolet serving Blue Ridge, GA, offers an extensive range of services, including LCD screen installation and other exciting modifications. So whether you want to install a brand-new car screen or upgrade an existing system, we can handle the job for you. Schedule a repair session with our team today and upgrade your ride.