Finance Center | Bill Hold Chevy of Blue Ridge
Welcome to Our Financing Department
Welcome to the Finance Center at Bill Holt Chevrolet of Blue Ridge
Speak with Our Expert Team in Blue Ridge, GA
Our dealership in the Blue Ridge, GA, area is an excellent resource for shoppers ready to buy a new or used Chevrolet. Allow our finance team to provide guidance and online tools to aid you along. Together we can streamline everything so shoppers can enjoy a stress-free buying process. Finances and securing various rates can become a headache, but with our team offering expert help, it will be a breeze. Contact us to speak with one of our team members today, or go online to schedule an appointment.
Bring Your New Vehicle Lease Questions to the Experts at Bill Holt Chevrolet
Should I use a lease to get my next car?
It's a question that many of our Blue Ridge, GA and Elljay customers ask. We're not surprised when we hear it. Many of our customers have a flawed understanding of what a lease is and what it can do. Luckily, our expert finance team can help with all of your lease questions, big and small.
How Does Leasing a Car Work?
A lease agreement is basically just a long-term rental. You're not paying for the vehicle itself. You're paying for the right to use it. You're asked to follow certain rules -mileage caps, maintenance, etc.- and when the lease is up, you return the car and move on to something else.
Why Would You Lease a Car vs. Buying?
Buying can have its advantages, but it's much more expensive in the short term. Ellijay, GA drivers like the peace of mind that comes from driving a new car. Leasing provides a more affordable way to do that. Leases are often easier to qualify for, require less money down, and offer lower monthly payments than traditional loans.
Can You Lease a Car with Bad Credit?
Leasing a car when you have bad credit may actually be easier than buying one. Since lease agreements prioritize lower payments, many lenders are more willing to take a chance on them with a bad credit shopper than they would with a more expensive loan. If you want a new car but have bad credit, a lease is the way to go.
Apply for Your New Chevrolet Lease at Bill Holt Chevrolet Today
Are you a Blue Ridge or Ellijay, GA driver interested in a new Chevy lease? Contact our Chevrolet dealership in Georgia today! We have a wealth of new models available, including popular models like the Silverado or Equinox. We also have a large selection of Pre-Owned models that can help you get into the car of your dreams!
We'd be happy to answer any additional questions you have and connect you to our online finance application.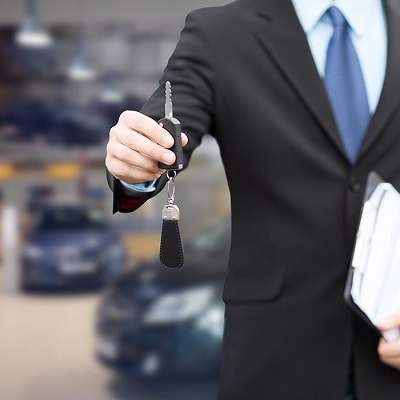 Start Your Application
* Indicates a required field
Explore Your Choices with Our Team Outside Canton, GA
Drivers can trust that they're in good hands when they depend on our team for financial guidance. We have experience you can rely on and work with all credit backgrounds. Our team is dedicated to each customer that comes our way, and we're proud to have relationships with an array of lenders. We're sure to find a solution that will work for any set budget and potentially help drivers build their credit. Ask about our finance and leasing term options when you meet with our team.
Traditional Financing Made Easy
Financing a Chevrolet has many advantages, the topmost being vehicle ownership. After drivers pay back the lump sum loan over a period of months, they'll own the vehicle free and clear. Buyers will have more control over their preferred vehicle with this choice of financing compared to a lease agreement. You'll be able to customize and accessories the vehicle as you please and eventually sell, trade, or gift the car. While this is a great option for most drivers, talk to our finance team to find out more about buying vs. leasing.
Lease A New Chevrolet
Leasing, as explained above, is a long-term rental agreement typically lasting between two and three years. The payments are lower than financing, but the money doesn't go toward the vehicle's equity. People who enter a lease will never own the Chevrolet; they only pay for the time they spend using it. There are certain restrictions that need to be followed, but overall, drivers will love the flexibility that a lease offers.
Please Consider the Following Around Ellijay, GA
When figuring out what you're in the market for around our dealership, there are some things to think about. Buying a new or pre-owned vehicle is a big decision that can have a significant impact on your finances. Shoppers should take the following into consideration before making a purchase:
-Would it be better for me to trade in my current vehicle for the value?-Should I look into a new Chevrolet or a pre-owned model?-Is now a good time for me to purchase a car?-How would financing or leasing affect me?-Am I eligible for vehicle specials or incentives?
Don't hesitate to address any of these questions or ask about other concerns that might come up. We'll work together to determine which financing avenue will work best for your situation. Our team takes many factors into consideration, such as your potential down payment, credit standing, and lifestyle. Our goal is to help drivers make an informed choice moving forward by providing all the financing, numbers, and facts clearly.
Learn More About Our Finance Application Near Jasper, GA
Ready to get the ball rolling and jumpstart the buying process from the comfort of your own home? Go online and fill out our online finance application. It only takes a few seconds to complete and will be sent to our finance team.We can get started on searching for rates and plans that fall within your credit and budget. The application helps speed up the process by skipping the line at our dealership when you show up in person. Filling it out will allow our team a head start so we can be prepared when it's finally time to sign! 
Discover More Online Finance Tools
Check your credit score with our secure online credit check tool. Checking through our website is safe, free, and will have no impact on your current score. Murphy, NC, drivers simply have to enter a few bits of info, and they'll have your score in minutes. After figuring out your credit score, drivers can look into our online credit re-establishment program. We want our customers to drive off in their dream cars! If you have a low or bad credit score, it could be a problem, but that's where we come in. We'll work to nail down a rate that meets your credit and budget needs and be with you every step of the way. Completing a trade-in is an excellent way to offset the cost of a new or used vehicle. Our team will walk you through the process of trading your current vehicle for its value.
Reach Out to the Finance Center at Bill Holt Chevrolet of Blue Ridge Today
Apply for financing at our Blue Ridge, GA dealership, and secure a loan or lease for a Chevrolet that speaks to you. We have a range of Chevrolet vehicles to explore and a number of pre-owned options available too! Our team can't wait to get you behind the wheel of your next Chevrolet. So call us or visit us online to book an appointment time. Our sales team can show you around and set up a test drive with a Chevy you're interested in soon!
Your privacy is important to us.
BILL HOLT CHEVROLET OF BLUE RIDGE, INC. takes your privacy seriously and does not rent or sell your personal information to third parties without your consent. Read our privacy policy.