Financing a Loan or Lease in Blue Ridge GA
Welcome to Our Financing Department
Bill Holt Chevrolet is your auto loan and car lease resource. We're eager to provide financing for your new car, or we can assist in used car financing. Check out our online car loan calculator for an instant car loan rate. Then, proceed to our online finance application.
All types of credit, from good to bad, can qualify for an auto loan. No credit, no problem! We will work with you to secure a no credit car loan if your situation demands it. BILL HOLT CHEVROLET OF BLUE RIDGE, INC. has strong relationships and is committed to finding you the perfect car loan company to suit your car finance needs. Low interest car loans are available for customers with existing loans. We can help you refinance your car loan or adjust the term of the contract. You're just a step away from approved car financing!
Bring Your New Vehicle Lease Questions to the Experts at Bill Holt Chevrolet
Should I use a lease to get my next car?
It's a question that many of our Blue Ridge, GA and Elljay customers ask. We're not surprised when we hear it. Many of our customers have a flawed understanding of what a lease is and what it can do. Luckily, our expert finance team can help with all of your lease questions, big and small.
How Does Leasing a Car Work?
A lease agreement is basically just a long-term rental. You're not paying for the vehicle itself. You're paying for the right to use it. You're asked to follow certain rules -mileage caps, maintenance, etc.- and when the lease is up, you return the car and move on to something else.
Why Would You Lease a Car vs. Buying?
Buying can have its advantages, but it's much more expensive in the short term. Ellijay, GA drivers like the peace of mind that comes from driving a new car. Leasing provides a more affordable way to do that. Leases are often easier to qualify for, require less money down, and offer lower monthly payments than traditional loans.
Can You Lease a Car with Bad Credit?
Leasing a car when you have bad credit may actually be easier than buying one. Since lease agreements prioritize lower payments, many lenders are more willing to take a chance on them with a bad credit shopper than they would with a more expensive loan. If you want a new car but have bad credit, a lease is the way to go.
Apply for Your New Chevrolet Lease at Bill Holt Chevrolet Today
Are you a Blue Ridge or Ellijay, GA driver interested in a new Chevy lease? Contact our Chevrolet dealership in Georgia today! We have a wealth of new models available, including popular models like the Silverado or Equinox. We also have a large selection of Pre-Owned models that can help you get into the car of your dreams!
We'd be happy to answer any additional questions you have and connect you to our online finance application.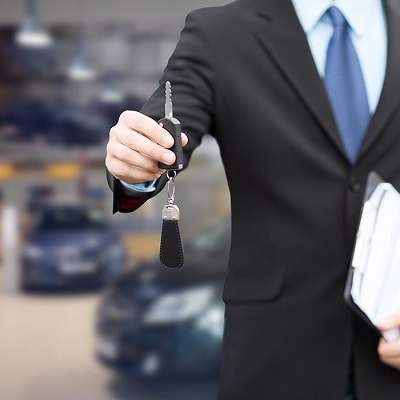 Start Your Application
Your privacy is important to us.
BILL HOLT CHEVROLET OF BLUE RIDGE, INC. takes your privacy seriously and does not rent or sell your personal information to third parties without your consent. Read our privacy policy.