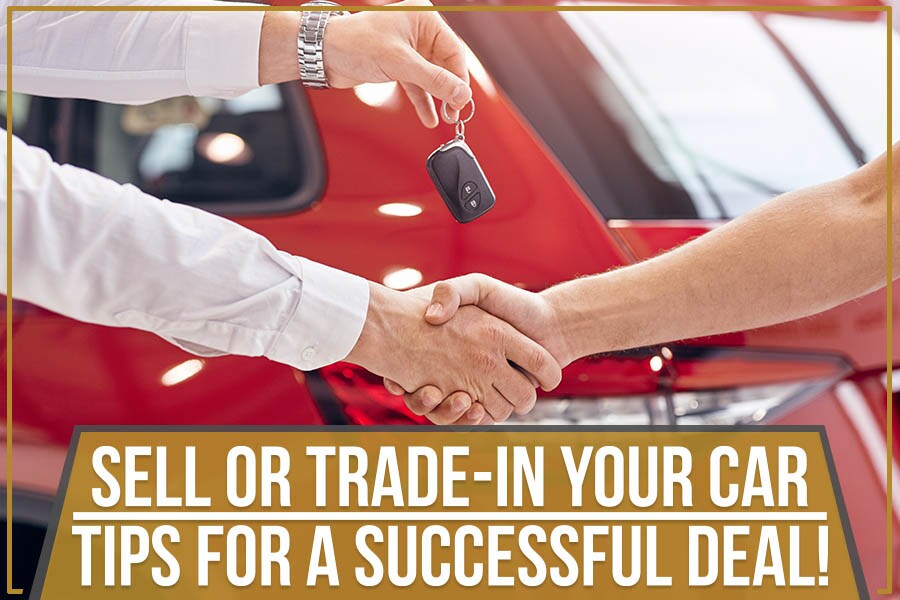 So, you're finally ready to get rid of your old car and trade up to something new, whether you're trading in at a dealership or selling it outright. Bill Holt Chevrolet will discuss how to go about it!
1.
Give It A Good Wash (And Wax)

A clean car will always look better than a dirty one - that's just common sense. But did you know that washing and waxing your car can help protect the paint and body from damage? Dirt, dust, and other debris can cause small scratches and swirl marks over time, so keeping your car clean will help preserve its value. Plus, a sparkling clean car is more pleasant to look at (and ride in!).

 

If you smoke, it's especially important to remove all traces of cigarettes; the smell of tobacco puts off many nonsmokers.

 
2.
Take Care Of Any Damage (Dents or Scratches)

Even minor cosmetic damage can devalue your car, so it's important to take care of any nicks and scratches before trading it in or selling it. If the damage is significant, you may want to consider getting it repaired professionally; otherwise, small touch-ups can usually be done yourself.

 
3.
Make Sure All The Lights Work

All the lights on your car - headlamps, taillights, brake lights, turn signals - should be in good working condition. This is not just a safety issue (you don't want to get pulled over for burnt-out tail light), but it will also make your car look better to potential buyers.

 
4.
Get A Professional Inspection

It's good to get a professional inspection before selling your car. This will give you an idea of any mechanical problems that need to be addressed, and potential buyers will be reassured knowing that the car has been checked out by a professional.

 
5.
Address Any Mechanical Issues

Once you're aware of the issues, take care of them before putting your car on the market. You'll likely have to lower your asking price to reflect the needed repairs if you don't.

 
6.
Set A Realistic Price

When pricing your car, be sure to do your research first. Look up comparable models and see what they're selling for in your area. When setting your asking price, don't forget to add in the costs of necessary repairs.

 
7.
Advertise Your Car

Now that your car is in tip-top shape, it's time to let the world know it's for sale! Start by spreading the news among your family & friends. Then, post an ad online or in your local classifieds.

 

To conclude, before trading in your car, wash it, clean the inside, and fix any cosmetic issues. You may also want to consider upgrading the audio or investing in a protective car wrap. By taking these steps, you'll make your car look and feel like new again - and that will help you grab the top dollar for it when it's time to sell.

 

Are you looking to get the most out of your car trade-in? Bring it to Bill Holt Chevrolet, serving Talbotton, GA. We can help you boost your car's trade-in value so you can get the best possible price when you sell.

 

Explore the market for your car today!