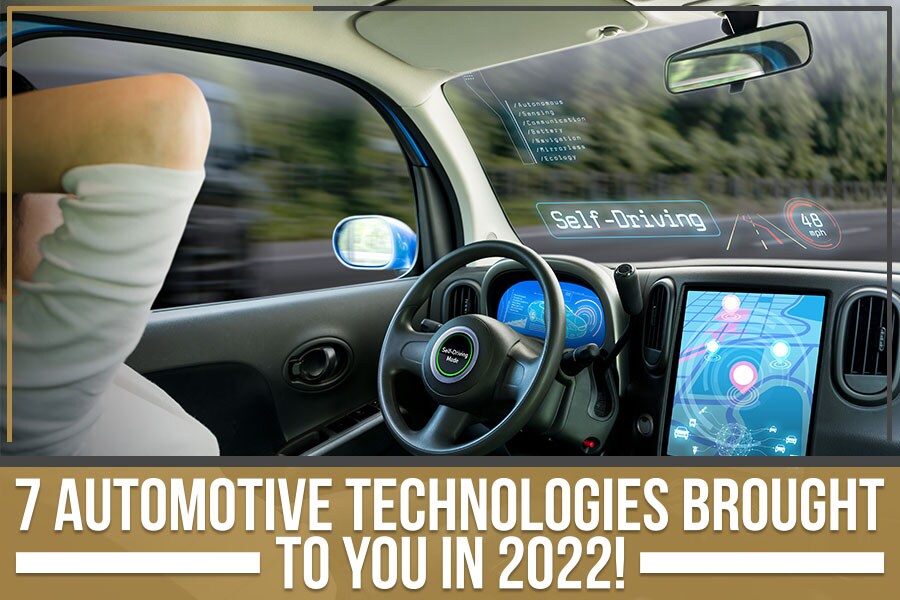 In the automotive world, there is always something new on the horizon. And as if on cue, there is no excuse this year, as we will see significant-car technology advancements. 
If you're like most people, you love new technology coupled with automotive. It's always exciting to see the latest and greatest inventions and to imagine how they will change our lives for the better.
Having established yourself as a car lover, you'll be excited to hear about some new car technologies in 2022. Bill Holt Chevrolet will discuss seven of the most anticipated car technologies set to hit the market later this year. Keep reading to learn more!
1. Self-Driving Cars
It is the most anticipated technology in vehicles right now. We're getting closer and closer to being able to commute without having to worry about traffic or directions - or our hands at the wheel, for that matter! Sure, there is adaptive cruise control & various parking assists in major autos manufactured worldwide, but it's just a matter of time before we need not worry about navigation & steering anymore too!
2. Wireless Charging
No more bickering over who gets to charge their phone first! With wireless charging integrated into your car & designed into your phone, you can place your phone on a pad, and it will start charging. Who knows, you'd just place your phone anywhere in the car & it will charge!
3. Augmented Reality Windshields
Augmented reality is among the most desirable new car technologies. An augmented reality windshield will project information onto your windshield, like navigation directions or speed limits. It's all very cyberpunk, but such HUDs have already started gaining traction with disruptive auto-tech!
4. Electric Cars
We also see a lot of advancements in electric cars. They are becoming more affordable, but the range is increasing as well. Several electric vehicles can now travel over 200 miles on a single charge. It was a vast improvement from a few years ago when the average range was less than 100 miles.
Another exciting development in the world of electric cars is solid-state batteries. These batteries are much smaller and lighter than traditional lithium-ion batteries, but they can potentially increase an electric car's range by 30%. The only issue is the cost of this tech, as it is still relatively developmental, which will need to be stabilized for greater economies!
5. Hybrid Cars
We also see a trend toward environmentally-friendly cars correlate with online buys. Apart from electric vehicles, many manufacturers are now offering hybrid or alternative fuel models. With the rising gas prices, this is likely to continue until everyone has transitioned from the massive carbon footprint generators that cars are!
6. Artificially Intelligent Cars
We are starting to see cars with advanced artificial intelligence systems. These systems can automatically parallel park or detect when you're getting drowsy and alert you accordingly. What's more, this technology has been implemented in fleet management of heavier vehicles!
7. Chevrolet MyLink
One of the most anticipated new technologies is the Chevrolet MyLink. This system will allow drivers to control their car's infotainment system using their smartphones. The MyLink will also offer hands-free calling, text messaging, and music streaming. Chevy plans to roll out this technology in select models later this year.
Ending Note
So, what do you think? Are you excited about these new car technologies? At Bill Holt Chevrolet, serving Murphy, NC, we are always excited to see what the future of automobiles has in store. If you're interested in a brand new car with some fantastic features, please don't hesitate to contact us.
Please consult with our sales representative to find the perfect vehicle for your needs and budget, and explore our new & used Chevrolet inventory! Thanks for reading!